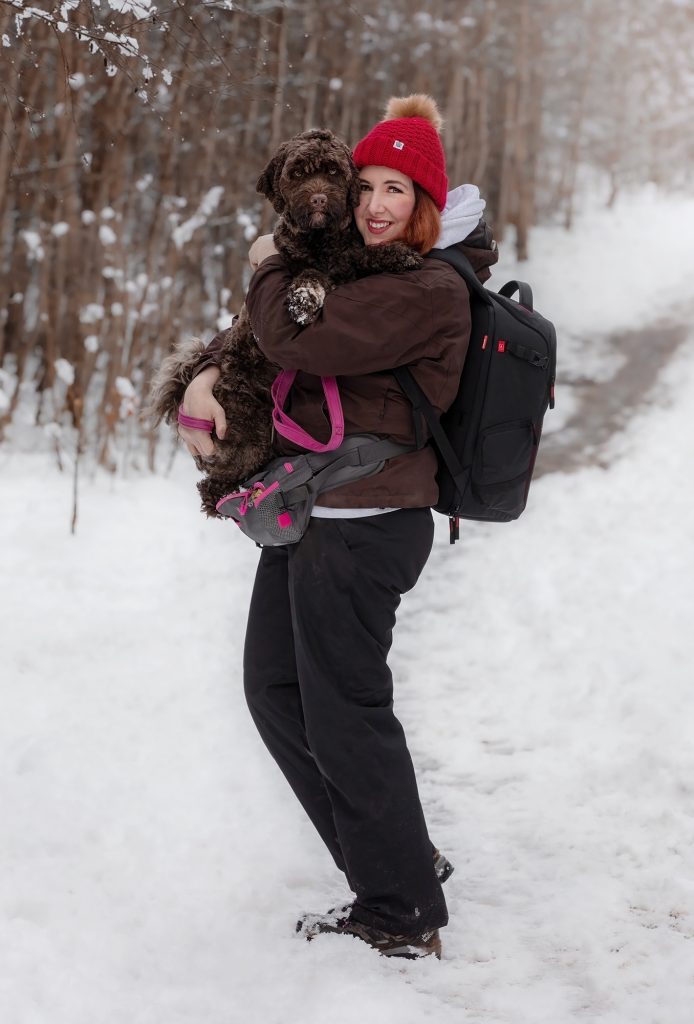 My relaxed outdoor photo experiences are just like your normal adventures with your dog, with a few stops for modelling along the way.
Before the shoot we will discuss via phone or email the best dates and time to suit you, and your favourite walking locations. I cover all over Staffordshire and Cheshire, and I am also happy to travel to surrounding counties and further a field. I will ensure that I know everything thats needed to tailor the session to you and your dog. If your dog needs to stay on their lead during the walk then this is no problem as I can edit the leads out post session.
I will contact you a few days in advance of your booking to confirm the time and location and do a weather check. The sessions usually last around 2-3 hours, and during that time I will capture some beautiful moments, including any photos you would like of your family members with your dog. You re more than welcome to take behind the scenes pictures and videos to share on your social media.
After the session I begin the magic of editing them to my photographic style, and during your gallery reveal session I will present to you a beautiful slideshow of your portraits. I can guide you on how best to bring your portraits alive and make your house a home with stunning wall art. I offer classic frames, aluminium, acrylic and fine art finishes and my products are of exceptional quality, lovingly handmade in the UK. All wall art comes with a lifetime guarantee.
If you know someone with a dog who you think would love to have some portraits taken of them, then gift vouchers are available to purchase and you are able to add print credit on them, these make the perfect presents for dog lovers.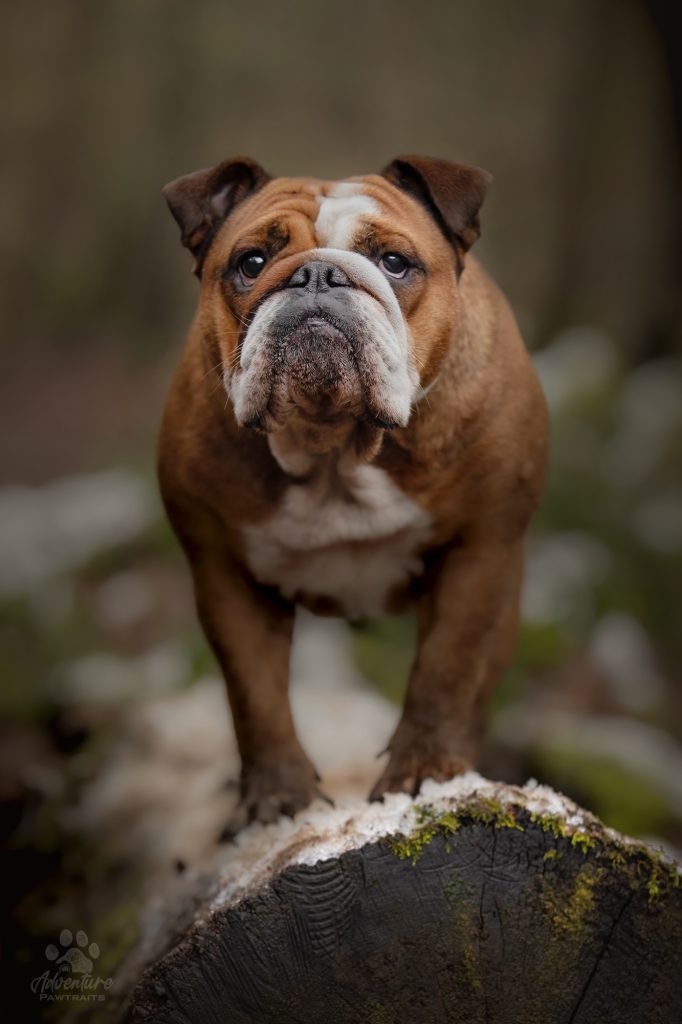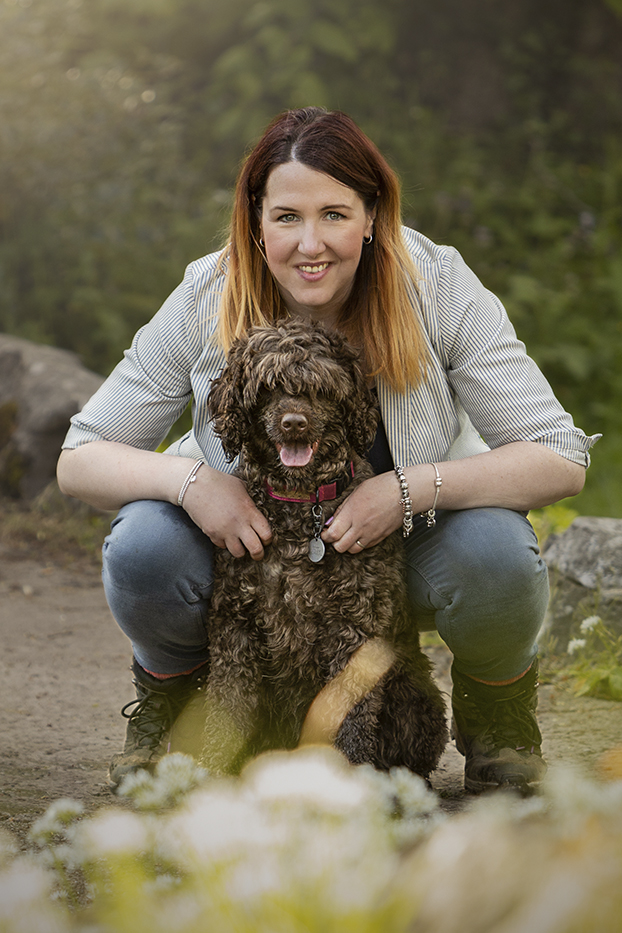 MY STORY

Adventure Pawtraits was started during the worldwide pandemic in 2020. After finding myself out of a job and spending more time exploring our beautiful and breathtaking outdoor spaces with Nala, I decided that this was the perfect time to build a business doing what I love. When the world was getting a little bit more back to 'normal' and we were able to meet outside I started to find like-minded dog owners and have built a great following of dog mad people who love seeing images of their dogs transformed into beautiful wall art.

Walking in the great outdoors with Nala is my favourite thing to do, it helps me unwind and relax, and switch off from this stressful life. I have suffered a long time with chronic pain in my back, I have degenerative disc disease and walking is the best medicine for my spine and my mind. Getting to do this with you and your dog is just as therapeutic for me, I love spending time with dogs and learning all about their personalities and their relationships with you. I still suffer badly from flare ups with my pain, where I can't walk or move very well at all, and as bad as they can feel at the time, I try to remember that it's temporary and I'm incredibly grateful for the times when I can walk freely and with ease.

Since starting Adventure Pawtraits I have submitted my photography into many competitions and joined The Guild of Photographers, The Societies of Photographers and I am Pro Member in the Pet Photographers Club. I have achieved awards with my dog portraits, and also been selected in the top 100 on two occasions in the International Pet Photographer of the Year competition in the 'People and their Pets' category. I am constantly striving to improve my craft and and belonging to these associations really inspires me.

When I am not working, or walking my dog, I enjoy spending time with my husband and my stepson. I enjoy cooking and baking a lot, although the results are usually hit and miss! I also love to dive into the latest netflix trend, and listening to murder mystery podcasts.
Book Your Session With Me Today
Katie Anderson-Palmer Photography
Give me a call today, send an email or fill in the contact form to send me a message, I`d love to hear from you!